14.04.2015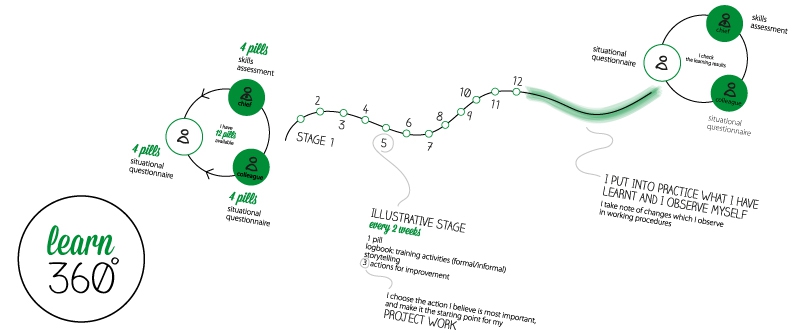 Learn 360° is a self-training model and support tool that is inspired by performance management processes in that it supports development plans for soft skills related to assessment. The method seeks to meet the specific need expressed by many companies for a self-training pathway that is fully integrated into development plans for skills and competences, and that gives a coherent response to the feedback received by each person. It is feedback itself - specifically 360° feedback - that ins...
+ Read more
13.03.2015

Why an eLearning event? The digital wave has had a disruptive impact on society: corporate training has been profoundly affected, but too many organisations are struggling to adapt, maintaining the old-fashioned patterns typical to industrial society, with catalogues based primarily on the traditional classroom and on now obsolete eLearning methods. A twofold challenge is facing the corporate training sector: to innovate itself to place the digital innovation of its organisation at...
+ Read more
23.01.2015

The Nourish with Knowledge library: 150 Training Pills for a total of 1500 multimedia objects in Italian and English, accessible from any device. How to fully exploit this wealth of resources? How to identify the strategy of use most suitable for one's training objectives? Here's a brief overview of 8 possible uses of the training Pills, based on 3 fundamental dimensions: TARGETS - THEMES - METHODS TARGET. Courses can be created which are centred on the target, in which the starting po...
+ Read more
25.11.2014

Multimedial, gamification, storytelling: key words which today are more often mentioned and, along with others, characterize the training field in 2015. This is how. Blended. The blended training model is becoming the prevalent one. The tendency is to radically curtail the time spent in the classroom, to retain old methods but integrate them into online and off-line self-learning, coaching, cooperative learning and multiple methodologies. The tendency is for classes to be increasingly shorter...
+ Read more