19.07.2017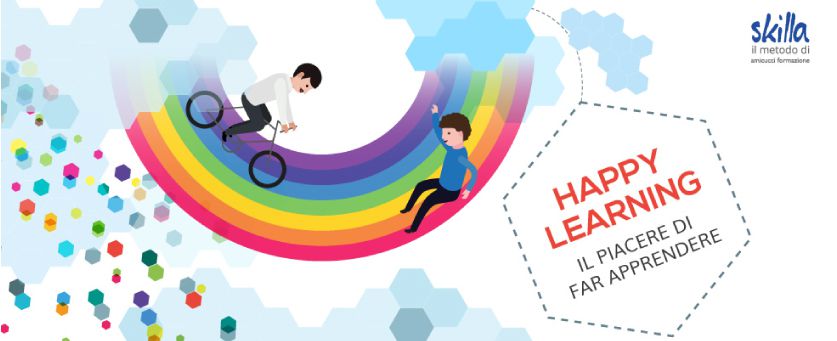 Getting people to learn means providing broad and spacious paths in which to move around comfortably.

Think of an interesting and stimulating class day that you've taken in recent years. A day spent with a good trainer who enriched us both personally and professionally, a training experience that you still remember fondly.
Now think of that beautiful experience as something that is not isolated. Think it as a step of a well thought out path, designed by someone with a good understanding of our training needs.

What if a while before (or after) the classroom event there had been a follow-up via webinar involving the same trainer?
Imagine what that moment of training would have been like had we been able to take a look at specific training material in order to understand the contents of the lesson more fully.

Imagine that the classroom was not just the first step of an experience, but that everything began 1 or 2 months ago with a short webinar, perhaps, in which the trainer had welcomed you, clarified your training goals and had engaged you immediately in the training course. Then, imagine that between this initial webinar and the lesson there had been an opportunity to access an online area in which to perform tasks and interact with others. You would have come to the classroom full of curiosity and armed with all sorts of questions, motivated to meet the trainer in person and then start the lesson immediately.
Now, imagine that this path had started with a self-assessment test to discover your strengths and that you were also asked to complete the same test at the end in order to get you to think about and understand how you had changed.
Imagine it.
Wouldn't that great day in the classroom that I asked you to remember be just one of the many components of a fantastic training experience?
Wouldn't you like that experience to be an agile, broad, well-structured course? An unrestricted experience in which you could self-regulate yourself in terms of goals and the time you dedicate to it. You could gradually assimilate the content, applied, processed and discussed it day after day and, lastly, thank the designer of the course for such a wonderful experience.



Back to all articles