14 December 2017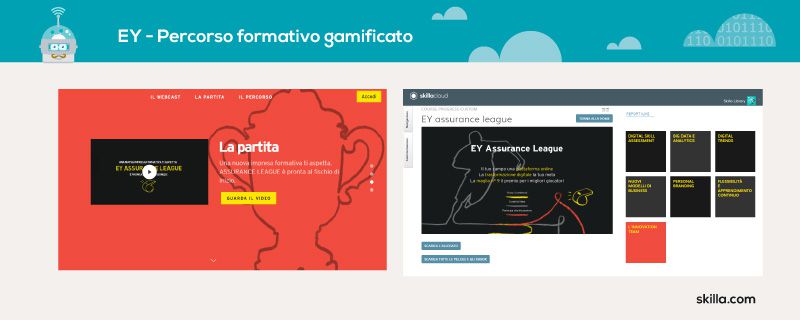 Gamified training path

In a context in which digital innovation is changing private and professional life, the need also arose in EY to create an involving training project on the topics regarding innovation.

On a cloud platform provided by Amicucci Formazione, people participated in an online path, consisting of brief, visual and engaging learning objects and a mix of catalogue content selected by the network and created an ad hoc solution based on the material provided by EY.

The persons were divided into teams and were attributed a score for each content used. The platform contained areas in which they could share ideas, contributions and questions.
A sporting rugby metaphor was chosen for the project. These and other dynamics gamified the path. The topics covered included tech trends, transversal digital skills and specific EY tools and innovation.




Back to all news