17 October 2017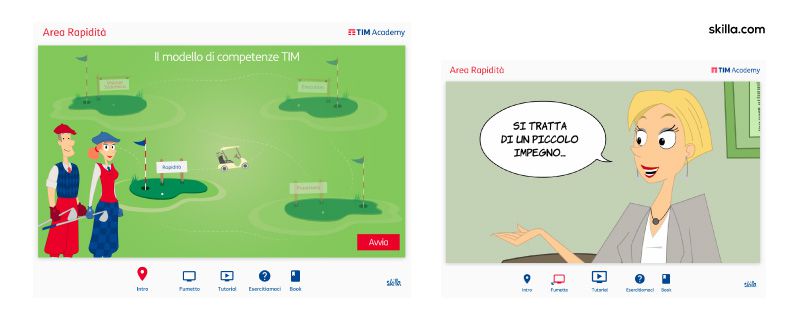 The model of the Skilla Training Pill, utilized to illustrate the skills of the TIM Model.
The course is composed of 4 Training Pills completely customized for TIM, from the standpoint of both content and graphic layout.
Each individual skill is dealt with through a specific pill; at the center of it all are comic strips and cartoons that show examples of the application (or lack thereof) of the skill in question.


Back to all news