04 October 2017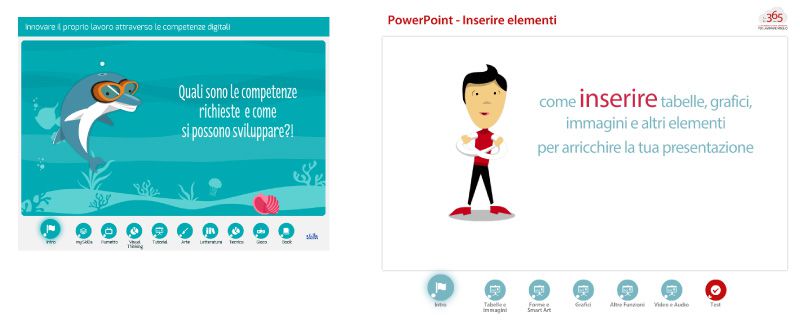 "Discovering Digital Culture" is a training course created by VELUX Italia to develop digital skills in the workplace and help professionals improve their use of Office 365.
The year-long course includes the delivery of pills and mini-tutorials on a monthly basis via the launching of a dedicated newsletter. The resources are available on Amicucci Formazione's skillacloud platform.
The training plan starts off with a situational entrance exam which tests people's knowledge and helps them gain awareness of their initial level. Then it's time for the training pills and mini-tutorials, tools developed, respectively, for learning and further investigation about digital topics. The course concludes with a final exam to verify what has been learned.


Back to all news