PowerU DigiTAL
is the English language portal dedicated to European students that integrates school education with the 8 key competences identified by the European Commission. A portal that
ManpowerGroup
and
Human Age Institute
insisted on having in order to facilitate the introduction of students into the job market.
Once students register on the platform, they have
8
interactive multimedia content-rich
paths
at their disposal, one for each competence, including a special focus on
Digital Skills
, which are increasingly central to the skills sought-after by organisations. The acquisition of each competence is certified by the issuance of an
Open Badge
that can easily be shared on the student's Linkedin profile or CV. Every student can choose whether to acquire only one of the 8 Competences by completing all the courses or whether to try to pass an assessment and also obtain an additional
Digital Reverse Mentor Certification
, which will give them more job opportunities.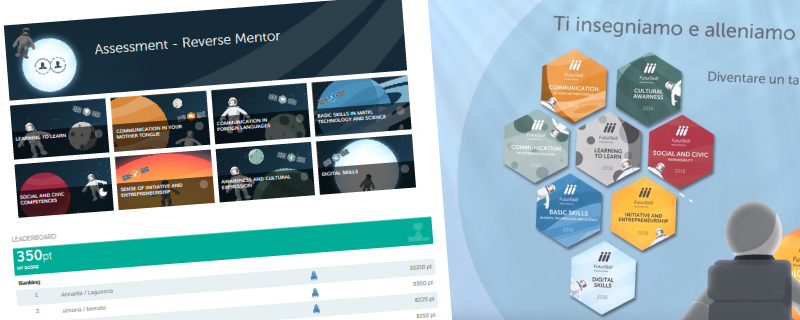 Skilla
was fully responsible for the creation of the portal: from the graphic and functional development of the platform to the content that students can discover inside: cartoons, interactive courses, quizzes, drill-downs from the web, participatory activities which require students to post contributions to put a specific competence into practice. The performance of each platform activity is related to a logic of
gamification
: the greater the number of activities, the greater the number of points a student can score, the higher the student rises in the standings.