03.06.2014

In order to create a good user experience project, it goes without saying that it is necessary to start from the user's experience: how will he/she relate to our product? Given a project, every professional involved will inevitably address the problem from his/her own point of view: a bit like the example of the elephant… The story of an elephant A king summoned six men to the palace. The place was dark and they couldn't see anything. The king said to them: "I have bought th...
+ Read more
01.04.2014

SCORM is the acronym of "Shareable Content Object Reference Model" and is a widely-used reference model for e-learning content. SCORM is a set of standards and protocols that make sure that a given training content is classifiable, traceable and reusable in various LMS training environments or platforms. A SCORM training object includes META information which describes its content and its functions in such a way that the platform or environment that hosts it is able to index and catalogue it wi...
+ Read more
21.02.2014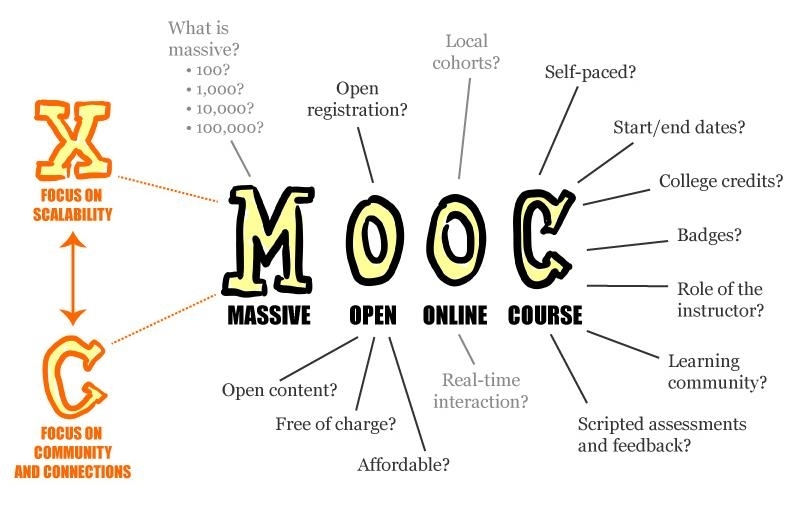 MOOCs, Massive Open Online Courses, are a recent innovation in the field of training and distance learning. They are online courses organised by important universities – like Stanford University or Harvard University – that allow anyone (Open), from any part of the world (Massive) to participate in a virtual classroom (Online Courses) packed with interaction, conversation, activities and group work. A MOOC generally lasts a few weeks, during which time there may be moments of synchronous in...
+ Read more