08.10.2013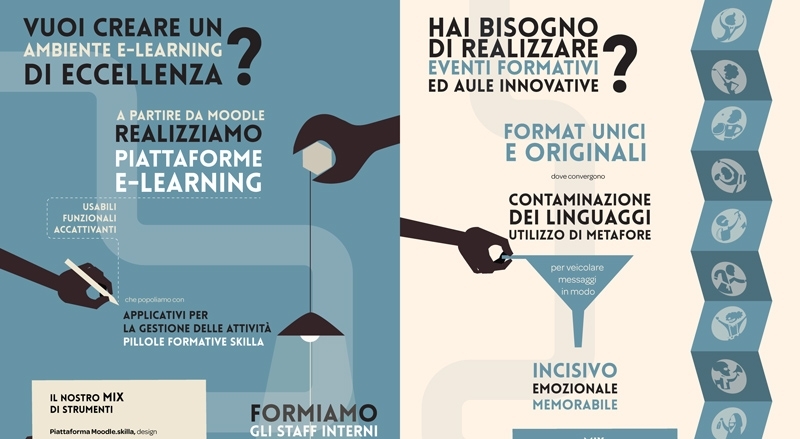 Visual representations allow contents of any kind to be communicated in a very rapid and functional way: we will now analyze the operational phases needed to represent a market offer using the techniques of visual thinking. The creation of the storyboard is the first stage and it consists in the drafting of the content to be transmitted: this phase, which is purely one of editing, may also be tackled in a series of steps. The main objective consists in creating a lean text that is not over-struc...
+ Read more
02.10.2013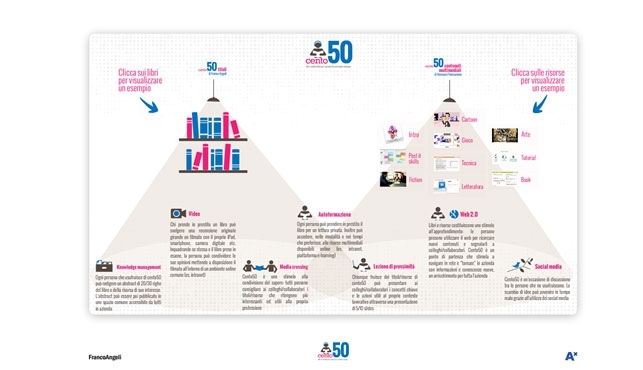 CENTO50 born in response to a completely new need: to fuse traditional resources (150 hard-copy books, consigned for your reference directly in your company) with more multimedia and interactive approaches (the so-called "training pills", downloaded onto the corporate intranet, or accessed from an external portal). The idea is to serve engaging and continuous training by creating a corporate media-library, freely accessible to all. Have you ever come across a book somebody had left be...
+ Read more
02.10.2013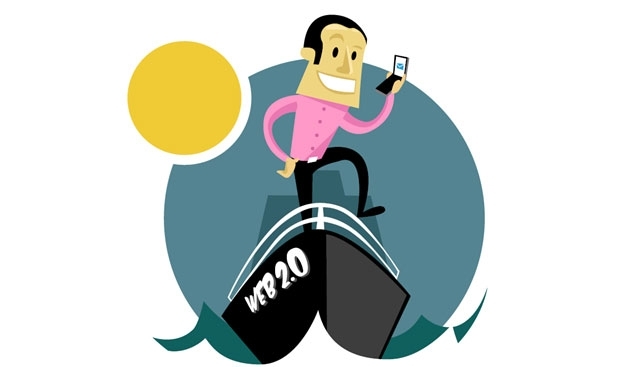 The instruments of Web 2.0 make it possible to conduct corporate training in a social and participatory way, as they turn participants into active creators of contents and enable them to interact and collaborate remotely. It will thus become easier to create informal learning contexts to supplement what is learned formally. These new technologies transform the traditional corporate trainer into a facilitator/tutor and give rise to an innovative training pact between: Participants, who und...
+ Read more