24.03.2014

E-learning: can designers and trainers within the company be autonomous in the creation of efficient learning courses? In the last few months, this is an increasingly frequent request from our clients. We believe that this request is triggered by a natural drive towards "ecological" training which limits waste and optimises a company's internal resources. Companies are becoming aware of the fact that they have strong potential within them, made up of human and technological res...
+ Read more
21.02.2014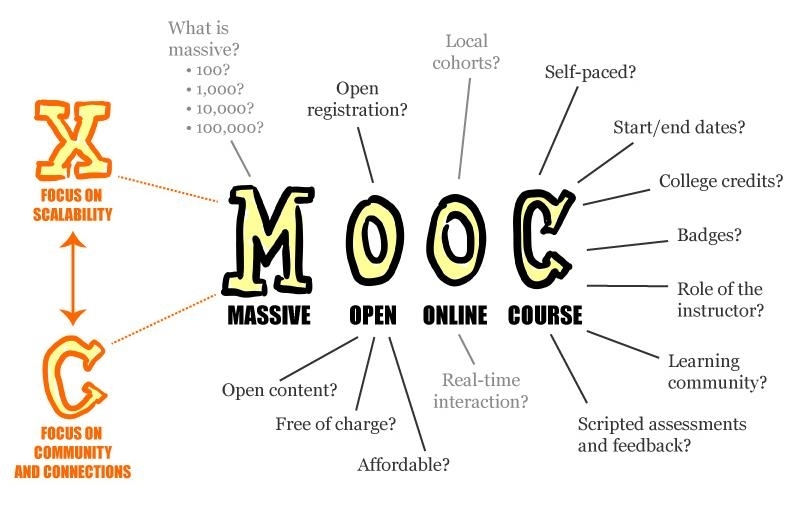 MOOCs, Massive Open Online Courses, are a recent innovation in the field of training and distance learning. They are online courses organised by important universities – like Stanford University or Harvard University – that allow anyone (Open), from any part of the world (Massive) to participate in a virtual classroom (Online Courses) packed with interaction, conversation, activities and group work. A MOOC generally lasts a few weeks, during which time there may be moments of synchronous in...
+ Read more
20.02.2014
Cohousing is the same concept at home as co-working is at work: sharing spaces for sharing ideas. The typical key concepts of business innovation of co-working, open space and knowledge-sharing are becoming objectives of primary importance, essential for re-thinking the work environment and for facilitating communication but, in particular, for breaking down the barriers of the individual and stimulating unforeseen opportunities and ideas. Thus, the workplace is changing in order to adapt to progress but...
+ Read more
11.02.2014
MOOCs, Adaptive Learning, Mobile Learning, Social Networking, BigData, Gamification: these are the key subjects and the trends with which Skilla was compared during ONLINE EDUCA BERLIN, which was held in the German capital from 3 to 6 December 2013. ONLINE EDUCA BERLIN is one of the most important yearly international appointments, dedicated to the analysis and sharing of emerging trends in e-learning. Skilla couldn't miss this event, which can attract more than 2,000 operators of e-lea...
+ Read more