25.01.2016
"The mind does not need to be filled like a vase, but rather, like firewood, it needs a spark to light it up and give you the impulse to perform a search and an ardent love for the truth". Plutarco An original format A posterLab is an original format that we conceived for our "exploring eLearning" event held in Milan on 1 and 2 December. It regarded a series of mini workshops with an overall duration of 40 minutes each, with a maximum of 30 participants per section, organi...
+ Read more
14.12.2015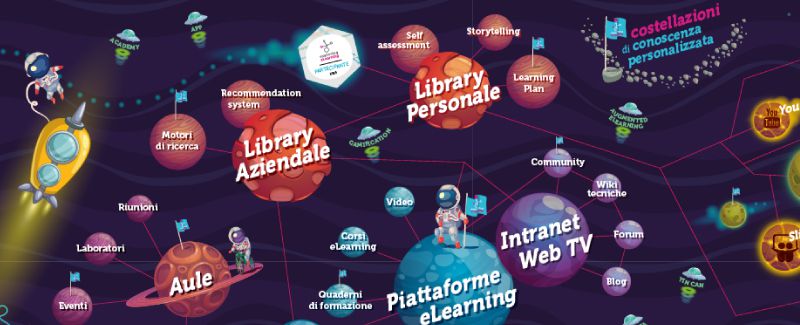 The learning ecosystem already exists. Inside every organisation we have environments, tools and activities for formal learning as well as those for non-formal but continuous learning. People and organisations also acquire information through interaction with the outside, starting from the closest relationship circles, such as customers and suppliers, up to the wider ones available through the thousands of real and virtual networks made possible by globalisation. The awareness that we undergo continual...
+ Read more
11.12.2015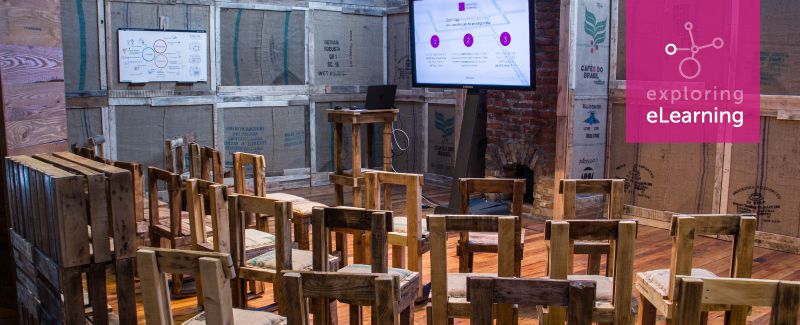 On 1 and 2 December 2015, at the Officine del Volo in Milan, the first large-scale national event on eLearning for businesses "exploring eLearning" took place, created and organised by Skilla - Amicucci Formazione with the support of Hdemia - LUISS Guido Carli and the collaboration of Italian and international Universities. The event can also boast another record in that it was fitted out with totally eco-sustainable furnishings, by AVANGUARDIA: 1,500 m2, 2 floors, over 300 seats (uph...
+ Read more
24.11.2015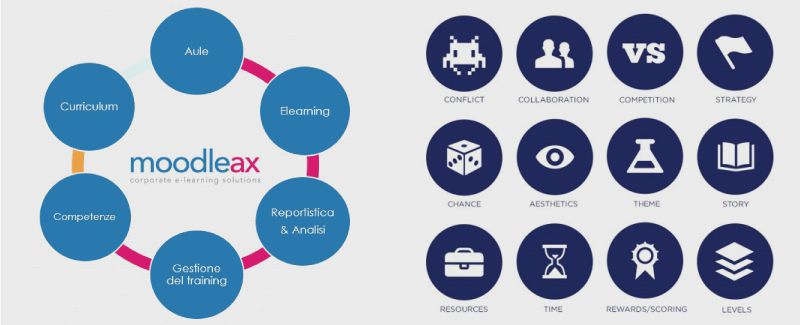 What are the new features of MoodleAX and of the modules designed by Amicucci Formazione to integrate training, skills, blended learning and gamification? Can a flexible and integrated e-learning platform support staff in the skills development process? Having a well-structured e-learning system is more and more becoming a strategic vehicle to facilitate the management, participation, engagement and monitoring of training delivered. To accomplish the transition from e-learning to an integrated A...
+ Read more